WOMEN LEADERS
UC sisters sometimes tell me that Father does not want stay-at-home moms at this providential time in history. He wants women to be in the front line. He sends True Mother and sisters out of their home to take leadership. Well, yes and no. Mother is not competing with men in the workplace. She is volunteering her time to teach what Father tells her to say. Mostly she dotes on him. She is the epitome of a subservient wife. I also put Father and Mother in a category of their own. They are the only people that I will allow for being an exception to the rule. For example, Father explains how Jesus was to marry one of his sisters. He made an exception with the Second Adam and had his mother commit fornication and adultery. He has apparently made an exception with the Third Adam who has a child out of wedlock. Even so, the Messiah cannot fool Mother Nature. If we violate the laws of the universe we suffer. Look at the mess Jesus' family was. The True Family has suffered because Father kept Mother away from their home too much. Even though he meant well and wanted the members to see True Mother, his own children were devastated and the result is scandals and 60 Minutes and people wondering by the millions what in the world he means when he says he has a true family.
And how many American sisters have left their home to do church work and left the brothers to do the laundry and dishes? Nora Spurgin has done a lot of traveling, but other than that, I don't see American sisters gone from the home. I don't see many sisters spending time away from their family to witness and teach the Principle. What I do see is many sisters leaving the home to take jobs away from men in the marketplace and many who let men boss them around in some boring job. My thesis is that women belong in the home and only when they have achieved building a successful marriage and large, harmonious family can they then spend time doing volunteer work. And that work should be mainly to work with women. Titus 2:3-5 succinctly gives women's role.
Women are to take leadership position, but it is leadership over other women. Elder women are to lead young women. They are to lead them to righteousness. They are to teach them to be subservient to their husbands and be professionals in their God-given calling as homemaker. Within that realm women are to fulfill their potential -- not by being a U.S. Senator. Absolute values means all women live by the same values. Writers like the Andelins and Mary Pride express those values very well. Many books in Christian bookstores falsely mix some feminism with biblical family values and say that women should respect men as king of their castle, and that it is fine that they have jobs in the workplace. Satan pollutes the pure and simple lifestyle of God with his complicated and confusing values in which people are told they can have their cake and eat it too. The UC teaches this muddled and inconsistent philosophy. Rev. Ahn teaches that women can be like Margaret Thatcher, the Prime Minister of England, who can be subject by day and go home and be object at night to her husband. He is wrong. Mrs. Thatcher should have stayed home and been submissive to her husband and taught women to do the same. Instead she taught that all men of England should be submissive to her as their leader. She violated God's divine order for true love. Sadly, Thatcher is inspirational to UC feminists. To them a woman being submissive to her man is the height of oppression and would encourage a man to take advantage of her. The truth is the opposite. Chivalry is dead in the UC because it rejects God's design for the family. God has not been able to bless the UC with growth because of this ignorance of what true masculinity and true femininity mean. The UC is not growing because the brothers are not gentlemen and the sisters are not ladies. They are some kind of unisex thing, just like the unisex blue jean atmosphere on school campuses.
PEACE OF MIND
What is more important than having peace of mind? Mental health and peace of mind can come only when we live by the strict rules of the universe. If we try to live by a mixture of God and Satan's values we will have our conscience to deal with. Many women are leaving the workplace after discovering that the feminist dream of juggling and trying to balance family and work is a lie and that they are not in touch with their femininity. Women by the millions are finding true and compete happiness by focusing on their family instead of partial happiness by dressing up in ridiculous business suits or fatigues or hard hats to please some other man who is her boss. And mark my words, no matter how much feminism may rule, men will always dominate leadership positions because they are born to lead.
Father has not allowed True Mother to do the Three Blessings properly. First -- he takes her to McDonald's and Dunkin Donuts over the years, and she is now overweight. Second -- Father has taken her out of the home and because their children were in daycare, they have a dysfunctional family. The result is that Hyo Jin lived on cocaine while watching porno movies at East Garden. Third -- instead of having Mother go help other women in their homes as a mentor in child raising, Father sends her all over the world talking to powerful leaders who are usually men. True Mother is a terrible role model for women. Father means well but the depressing result is that his family and so many families in the church are in trouble. What is the logic of believing that Eve dominated Adam and that restoration is women leading and dominating men? I don't see the logic. Restoration should go the opposite course. Women should go home. The last thing we need is women competing with and dominating men.
GUTS
Father often says that we are supposed to have "guts" and not be "wimps." Church members should have the guts to stop the feminism that ravages the body of the UC. Brothers should become powerful movers and shakers in society, and sisters should be housewives and have a Titus 2 ministry in which they help other women in the homes of their neighborhood. It is not only a waste of time, but it is counter productive for sisters to imitate the tragic life of True Mother. Some are beginning to realize that feminism is an insidious disease that destroys everything good in its crusade to crush masculinity and femininity. For example, there is a book out now titled The Church Impotent: The Feminization of Christianity. I am saying the same thing about the UC. The greatest problem in America today is the breakdown of marriages and families. The result of a century of feminism is now the fatherless home (see David Blankenhorn's Fatherless America). And those homes that have a father in them, have a man who is a wimp who cannot stand up to his Amazon wife who wears the pants in the family.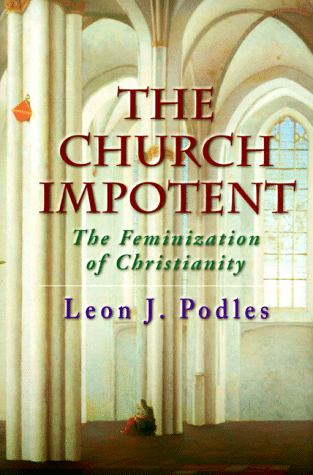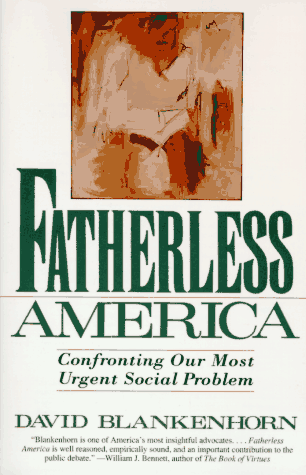 RULING IDEOLOGY
The ruling ideology of America is feminism which teaches women to leave the home. Women's Federation for World Peace cannot bring peace in the home or within and between nations because its goal is to have women take leadership in everything from government to business and the church. It should be called Women's Federation for World Chaos. UC sisters are dedicated to helping Satan by getting women to abandon their husbands and children for the so-called sacrificial mission of hanging out with dynamic male leaders all over the world. Isn't this what Eve did? Women leaving their average husbands and going to have lunch with charismatic leaders is a recipe for divorce.
Even the Messiah cannot fool Mother Nature. In the noble attempt to love Cain more than Abel, Father and Mother have destroyed their family. Some of their children don't buy their logic. There has been drugs, divorce and fornication at East Garden. Their eldest daughter, Ye Jin, can't stand them and hasn't talked to them for years. There is even violence. Hyun Jin beats up a member because he says he doesn't get up at 5 o'clock on Sunday to do pledge. The True Family is a mess all in the name of sacrifice. Sacrifice is Unificationists middle name. But sacrifice must be tempered with common sense.
SACRIFICE
Thomas Cromwell gives the standard line about sacrifice in his book Essentials Of The Unification Principle saying "After the Blessing, couples make every effort to maintain the sanctity of their marriage, focusing on husband-wife unity as the foundation for creating families of true love. The example they seek to emulate is the True Parents, whose sacrificial love is the ideal. The True Parents have always lived for others, putting the needs of the world above the needs of their own family, and giving with unconditional love. Yet they have also demonstrated the highest standard of familial love, sharing a profound and evident love for each other and for their children and grandchildren." This is very vague. What does it mean that True Parents put "the needs of the world above the needs of the family?" The True Children certainly received the finest wardrobe money could buy. Does this mean that we give our kids expensive clothes but very little attention? How do we sacrifice our families for the nation and world and still share a "profound and evident love for each other and for" our children and grandchildren. Nan Sook didn't see it. Un Jin doesn't see it. Hyo Jin didn't see it. Ye Jin doesn't see it. Headquarters blasts these children for not being good Cains and not fulfilling their responsibilities while True Parents are seen as endlessly patient, wise and loving. If I'm struck down by lightening for saying True Parents are not the ideal role model for our families, so be it. I don't think I am wrong in being critical of those who keep saying we have to be like True Parents completely. I sympathize with central figures like Father and Ronald Reagan who lost their family in fighting the war against communism, but that does not mean that the rest of us are supposed to not fulfill the needs of our children. Before we try to convert others we must first live by word and deed our own philosophy of life.
Even if God wants True Father to violate every moral, ethical and common sense rule of life for some indemnity purpose, why on earth should the 36 blessed couples and every other member have to give the finger to logic, reason and the laws of success? At what point is the UC going to stop being a scary and strange place and become an oasis?
Thousands of teenagers sacrificed life and limb to fight the enemy overseas in World War II. Hitler was thousands of miles away. Our battle is different. The battle now is in our homes. Women don't need to fly 10,000 miles to talk about Satan's assault on the family to male ministers and politicians. They need to be subservient to their man unlike Eve did. After they successfully do that then they are to walk next door and sit at their neighbor's kitchen table and teach the woman there the meaning of femininity.
---