CIRCLING THE WAGONS
How we organize our communities and nations is very important. If we adopt socialism at the national level and isolated homes at the community level, then we are making it very difficult for families to survive, even if they live by biblical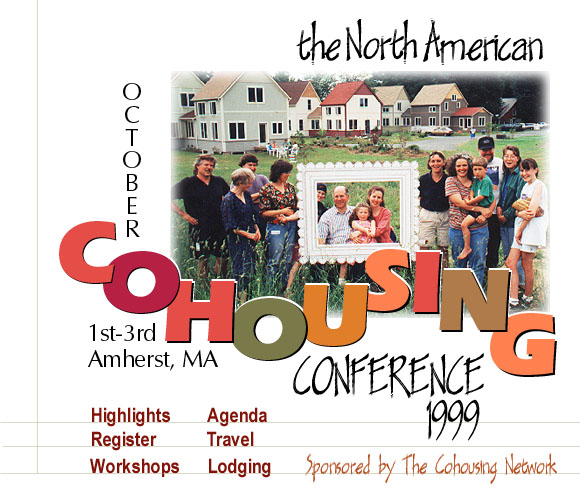 family values. For example, how easy is it for women to stay home and not battle it out with men for position in the marketplace in socialist countries like China and the former Soviet Union? And how easy is it for families to make it if they adopt the socialist/feminist view that religious communities are stifling and inhibit individual growth? If we are to live a truly religious life, we will give up the extreme individualism of the suburb life and build close-knit religious communities. Satan has always corrupted any attempt of people to come together in close communities by infecting it with socialism. A vivid example is the communes hippies built in the 70s and the UC imitated. Now the UC has swung over to the other extreme and live isolated, lonely lives where they see other fellow Unificationists only for an hour or two on Sunday. Every day should be like Sunday. If we really loved each other we would live close to each other -- even break bread together every day.
Cohousing is a breakthrough in combining sharing with capitalism. People are close, but they also own their own home. It is run democratically. It shows how people can come together and form communities that are so close that they eat together in what they call a common house -- something like a big clubhouse at a large apartment complex. In the secular cohousing communities, people usually eat dinner together in the common house several nights a week and families eat together in their own homes on the other nights. Details like this are figured out by each community. Unificationists could use the common house for home school and for teaching guests every day of the year.
I am very excited about this new way of life. I have found that women have a harder time with the idea of not having an isolated home (they love their own home and want autonomy), but sharing cooking and childcare with close neighbors is really a better way to live. It is much more efficient, fun and safe. Visualize the advantages those pioneers had when they went across America by wagon train instead those who went alone. They should have continued to live close together when they finally reached their destination. Satan is a master at dividing and separating people. Take a moment and read a few pages about cohousing by clicking on this link: http://dpcopy1.tripod.com/1_community/community1.html. It also shows pictures of cohousing communities in America. These communities are secular. We should elevate them to be religious.
In the Ideal World families will live in democratic, capitalist, tight-knit, loving, cohousing, villages centered on biblical family values. Making such strong statements drives some Unificationists up a wall because they hate the idea that there are so many absolutes, but what are the alternatives to a close-knit community? Does anyone really want so much privacy and not live close to friends and break bread together every day? Satan has brainwashed everyone with his idea of housing in which most people do not even know their neighbor's names.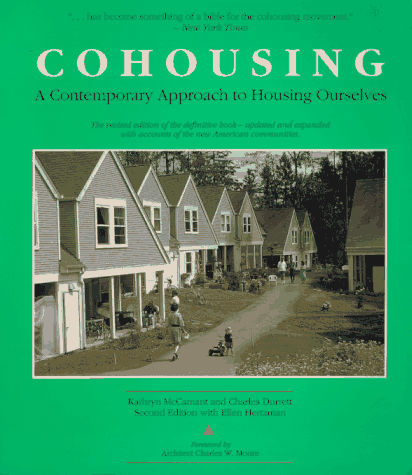 I go into great detail explaining politics in the Third Blessing in my book Freedom Works.
I hope you will buy or check out from the library the following six authors and books that I know God is speaking through.
1. HawaiiDiet
2. Beyond Pritikin
3. The Way Home - Mary Pride
4. Fascinating Womanhood - Helen Andelin
Man of Steel and Velvet - Aubrey Andelin
5. Free to Choose - Milton Friedman
6. Cohousing
TRUE THREE PILLARS
The three pillars of the UC should be to fulfill the Three Blessings.
First Blessing -- They should have self-discipline and be godly people. They should be physically fit and have no addictions.
Second Blessing -- They should have traditional families and raise their children by principles taught by Helen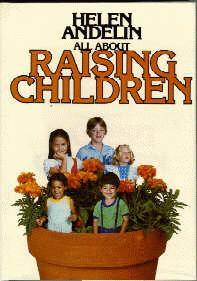 Andelin in her book, All About Raising Children. (This is the best book I have ever seen on how to parent. Buy or check it out as soon as you can). They should honor the innate differences God has given men and women. Men are to be the sole provider, protector, and leader of the family. Men are made by God to make the final decisions in the home and in society.
Third Blessing -- The UC should live in cohousing communities where everyday is Sunday. Many guests would come to study the Divine Principle. But most would join simply because they will be touched by seeing people living God's way of life in a safe and happy community for the first time. They will see true love.
The primary focus of the UC should be to teach the Principle by word and deed.
The most important blessing is the Second Blessing. The Mormons and the Southern Baptists have science fiction for theology but they are superior to the UC in understanding God's plan for families because they speak so strongly for stay-at-home moms. Sadly, the UC often writes against biblical traditional family values. This is their fatal flaw and the reason that our competition is winning in witnessing.
In the Three Blessings a woman is to: First -- be disciplined and healthy. Second -- she should be a housewife who cooks nutritious meals so that her family can be healthy. Third -- she is to fulfill Titus 2:3-5 and be a mentor to other women near her (Titus 2:3-5, "tell the older women to be reverent in behavior, not to be slanderers or slaves to drink; they are to teach what is good, so that they may encourage the young women to love their husbands, to love their children, to be self-controlled, chaste, good managers of the household, kind, being submissive to their husbands, so that the word of God may not be discredited.")
Let's look at the exciting concept of cohousing.
---